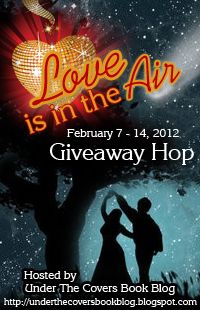 Love is in the air...I'll share a snippet of a fun song that immediately comes to mind when I see the theme for the hop...
Love is in the air everywhere I look around
Love is in the air every sight and every sound
And I don't know if I'm being foolish
I don't know if I'm being wise
But it's something that I must believe in...
Gotta love Tom Jones even if he is camp.
Now its your turn. What do you have to do? Follow the blog and leave a comment with your favorite love song! The campier, the better. What's up for grabs? A copy of any ONE book from my backlist!
THE FINE PRINT: But you have to follow the directions to get your name in the hat. Those failing to add all the pertinent info won't be included in the drawing. The Winner will be drawn and posted on the blog on Feb 14th as well as emailed.
Now follow, comment, and go forth on the hop!