I love to write erotica.
I do.
When a crit partner challenged me to write a short for Whipped Cream, I went for it. This week, starting on Thursday, you can read that short, Best I Ever Had. Here's the cover. I love it.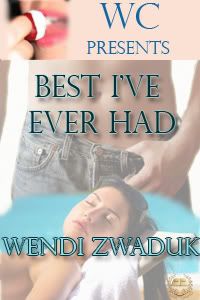 I hope you like the cover (They did a fabulous job with it) and enjoy the story. Here's the link:
http://www.longandshortreviews.com/WC/index.htm
Enjoy!