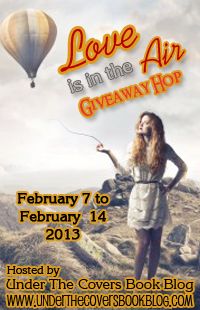 Since this is the time of year for love and the blog hop for love and books, here's a white hot scene from my latest release, Until the Night. Hot vampires and all kinds of combinations!
Having a mate can be a pain. Having three…now that's unheard of…
Gypsy volunteered to become a vampire, but she had no idea just what she'd agreed to do. As a human, she'd had her pick of willing males to warm her bed. As a creature of the night, she's striking out.
Until she meets Kendall. He knows what she is and doesn't care. He's loved her since he met her, but he had no idea just how complicated her life truly was. Her protectors refuse to leave her side. But what if he wants them on his side, too?
Allan and Todd are mates, plain and simple. Gypsy is in their charge. Period. Until they start to see her not as a problem, but a sexy solution complete with an adorable human thrown in for fun.
Can they come together as a foursome or will they destroy everything they've built in the name of passion?
Reader Advisory: This book contains scenes of mm sex, anal play, ménages of the mmf, mfm, and mmfm persuasions, as well as lots of biting and spanking. They're having one hell of a party.
And now for an excerpt:
As she reached the back of the club, muffled sounds from the break room snagged her attention. What the hell? Not another pair of club kids fucking off the effects of E. Damn it. College kids always managed to find the one unlocked door.
She twisted the knob, but it didn't give way. No dice. Great. She jerked the knob a little harder. This time the door snicked open. Score. She drew in a long breath, ready to scream at whoever was on the other side…and maybe get a quick blood fix.
Buttery yellow light shone through the slit in the doorway. The sounds grew louder. She giggled quietly and gave up on the thought of yelling at the participants. Whoever the guy was, he was groaning a lot. Gypsy hesitated. If it was her having sex, she wouldn't want to be interrupted.
"Fuck, babe. Right there."
Gypsy's eyes widened. She knew that voice.
Allan?
Her heart pounded. She liked Allan and not just in the usual platonic fashion. He's mine and Todd's. Whoever was fucking with Allan had to answer to her. Fuck it. She shoved the door open.
"Get off my…" Her breath clogged in her throat.
Instead of some nameless female lying beneath Allan, Allan was kneeling on the couch with Todd behind him. Her jaw dropped. Allan arched his back and gripped the back of the couch with white-knuckled hands. Todd grasped Allan's hips, thumping against Allan's ass. Neither man had noticed her presence. Allan trembled and panted. Todd swatted Allan's butt in time with each push into his lover's body.
"You like that?"
"Yes," Allan panted. "More."
Gypsy leaned on the doorframe. She'd never seen something so sexy in her entire life…or undead life. The men moved in perfect time, totally caught up in their attraction for each other. She smoothed one hand up her belly to the bottom of her breast. Cream coated her thong and she pressed her thighs together. She pinched her nipple through the satin of her bodice. A cry erupted in her throat but she kept her mouth closed. No way she'd interrupt them now. She slipped one hand into her skirt and massaged her fingers between her pussy lips. Damn, it felt good.
"God damn. Bite me." Allan yanked Todd's arm, pulling him down onto him. "Do it."
Todd bared his fangs and growled. The sound shimmered up and down Gypsy's spine. He sank his teeth into the soft spot between Allan's neck and shoulder.
"Oh, wow," Gypsy groaned, then caught herself. Triple shit. They weren't supposed to have heard her getting off on watching them. But, hell—the bloodlust reared its ugly head. She needed to feed.
Both men turned to look at her. The colour drained from Allan's face. Todd loosened his grip on Allan's shoulder and moved his hands in front of Allan's cock. "We didn't know you were here."
There's a copy of My Immortal, the precursor to Until the Night, up for grabs. What do you have to do? Leave a comment with your name and email. I need to get in touch with you if you win, so don't forget!
Now go forth and hop!!